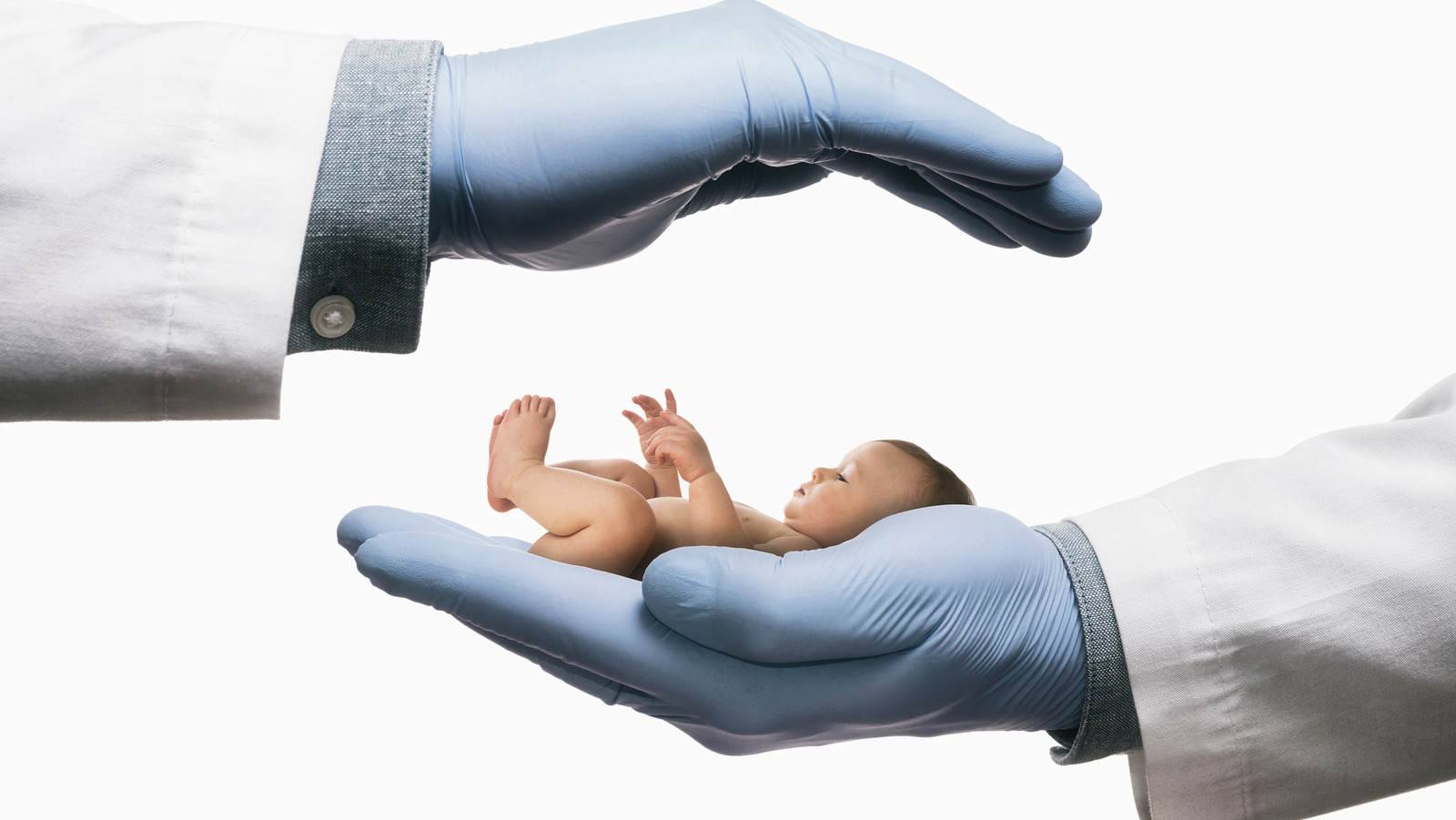 Born in 1912 in Massachusetts, The Washington Post states that Fortier became intrigued by infertility when he was only 11. A cow on his family's farm was unable to get pregnant, which sparked an interest in the young boy.
The Disturbing Relationship Between Dr. Quincy Fortier And His Stepdaughter
He eventually became a doctor and Fortier began his own private practice in 1945. In the 1960s, The Guardian writes that he opened the first Women's hospital in Las Vegas, Nevada, the same one Babst's mother went to for fertility treatment. However, the New York Post explains that Fortier had been using his own sperm to unknowingly impregnate his patients between the 1940s and 1980s.
In 1991, he was awarded "Nevada Doctor of the Year" and was, by all accounts, widely revered for his work. Ultimately, Fortier practiced medicine for more than 60 years (via The Guardian). As of December 2020, it was reported that there were 26 children as a result of his clandestine conceptions. According to Women's Magazine, Dr. Quincy Fortier died in 2006 when he was 93-years-old. His obituary only listed eight children, presumably the ones he'd raised.
It's not clear why he chose to secretly father so many children, but one biological son, Jonathan Stensland, surmised that Fortier found the idea to be gratifying. Shockingly, Stensland, who was adopted, later found out that his biological mother was Connie Fortier, Fortier's stepdaughter.