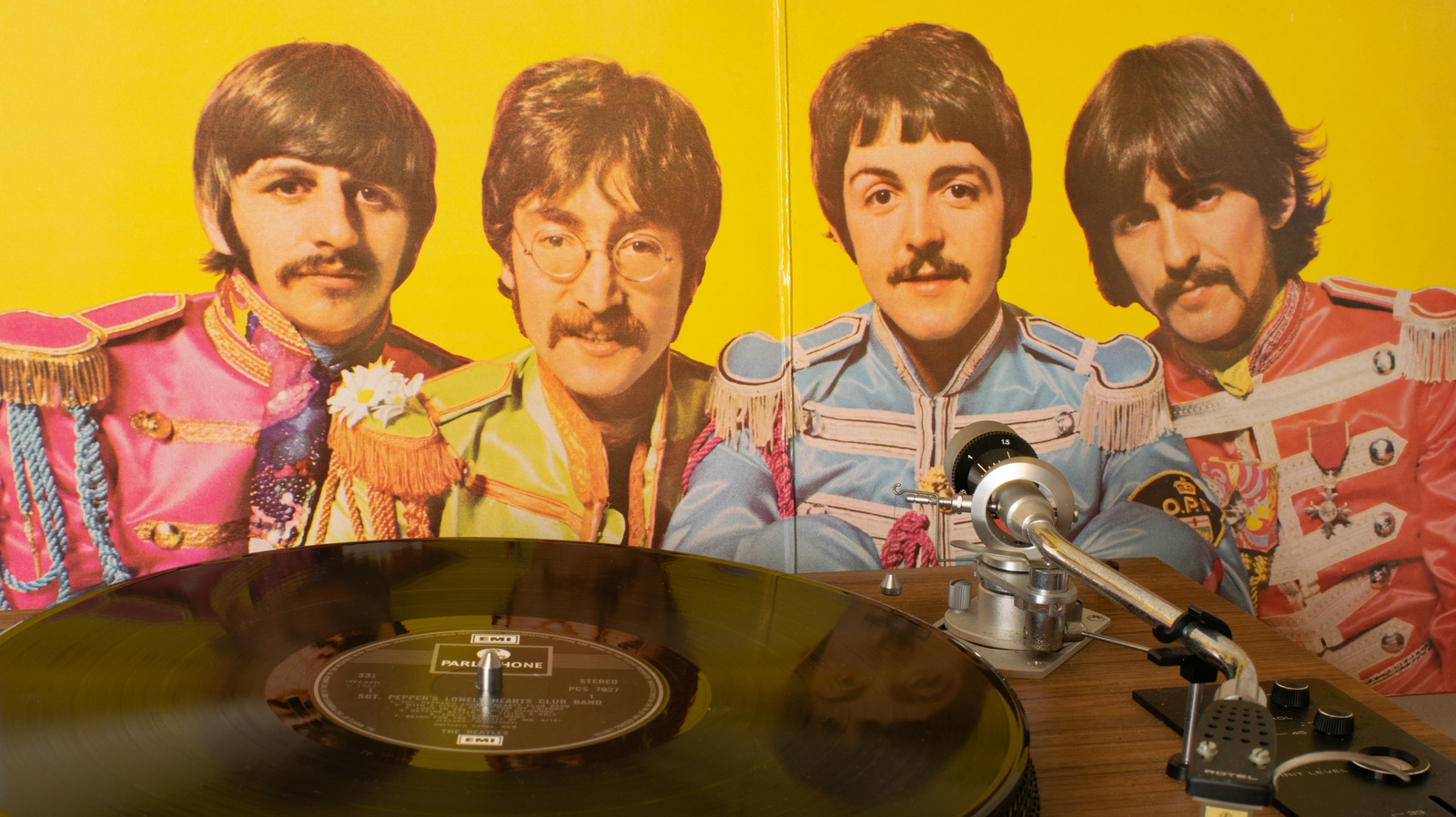 Behind the Beatles on the cover of "Sgt. Pepper's Lonely Hearts Club Band" are cut-outs of influential people such as Edgar Allan Poe and a former incarnation of the Beatles in their grey suits from earlier years in the band's history. According to Network North Norfolk, the cover's designers Peter Blake and Jann Haworth even won a Graphic Art Grammy for their work.
The Designer Behind The Beatles' Iconic Sgt Pepper's Lonely Hearts Club Band Costumes
While there is quite a bit to look at on the album cover, the Beatles themselves — John Lennon, Paul McCartney, George Harrison, and Ringo Starr — appear in brightly colored suits with epaulets and buttons reminiscent of military apparel. The eye-catching outfit designs were from the mind of Noel Howard.
A museum called The Beatles' Story in the band's hometown of Liverpool — a city that also boasts large statues of the band members — has the biggest permanent exhibition in the world dedicated to the Fab Four, according to the museum's website. Upon the addition of the Sgt. Pepper's room at the museum in 2000, Howard created replicas of the suits down to the exact measurements from 1967. The original suits remained with each band member after the band split. However, this was not the first time that Howard recreated the outfits.